Hello from VetTech Australia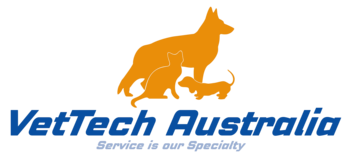 Who are we?
With 20+ years hands-on industry experience, we are a 100% Australian owned business with a team of qualified and trained professionals that are ready to bring their expertise back to the Veterinary supplies industry.
Along with this we carry a wide range of reliable and trusted products that complement the everyday Veterinarian.

Service really is our Speciality
VetTech Australia will have a major focus on the servicing of Anaesthetic Machines, Vaporisers and routine equipment maintenance.
Our team are factory trained with the knowledge and tools to undertake any service task with ease.

Easy Online Web-store
Our online store showcases a vast range of quality veterinary consumables and anaesthetic equipment plus much more.
Our store is very user friendly and allows for quick and easy ordering... but for those tricky orders, VetTech Australia's customer service team are always on hand to help.

We are ready to help!
The team are now available to lodge your service requests and place your orders with today!
We look forward to being able to service and support you and your clinic in the future.

Phone us - 1300 339 139
or
Email us - customerservice@vtaus.com.au
Unit 2/7 Bonz Place
Seven Hills, 2147, NSW
Office Hours
Monday- Friday - 9am - 5pm